Checklist: Practical Skills to Learn for Living on Your Own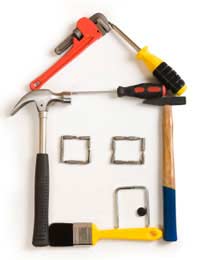 When you are living with a partner you generally fall into the habit of being responsible for certain tasks. Perhaps you handled the cooking and he was in charge of putting the rubbish out. Or she cleaned the bathroom and you mowed the lawn. Whatever the division of work was, when you are living on your own you have to do it all. As well as coming to terms with your emotions there are a number of practical things that you need to think about when you separate. Here is a checklist of the basics:
Managing your Finances
Managing your finances well is an essential part of life and is one of the first things you should get on top of when you separate from your partner. It can all seem very complicated if your partner has been in charge but you will soon get the hang of it and need to concentrate on the key areas which are:
Learning to budget
Knowing how much your outgoings are
Paying off debts
Saving for the future
Learn the Basics of DIY
All those little tasks around the house never seem like much of a problem when somebody else is handling them but can become a huge pain when you are on your own. Getting a handyman round every time you need a picture hung will be very expensive so it is a good idea to learn the basics such as how to :
change a lightbulb
rewire a plug
put up shelves
make flat pack furniture
Basic Cooking
Eating is an essential part of life and if your partner did all the cooking then mealtimes may seem like a drag. It is important to eat healthy food, for your mind and body, and cooking from scratch is the cheapest and best way to do this. Buy some cook books or even better, go on a course. Some essential kitchen techniques are how to:
boil an egg
cook pasta/potatoes/rice
prepare meat
cut up vegetables
Car Maintenance
The last thing that you want is for your car to breakdown on you. Yes, you can always go to the mechanics but by keeping it in good working condition you will save yourself money and the inconvenience of dealing with a breakdown. A few new skills will make a big difference and the things that you should know how to do include:
Changing a tyre
Checking the oil
Checking the tyre pressure
Topping up the radiator/washer bottle
Learning new skills is a great way to feel that you are moving on with your life and will give you more confidence and independence. By concentrating on these key areas you will save yourself time and money and make sure that you are in control of your life. You may be able to get a friend to help you or learn on the Internet or from a book, but the best way is to go on a course. This will give you a chance to practice them and ask questions but also to meet new people.
You might also like...