We Created an Amicable Divorce Solution: A Case Study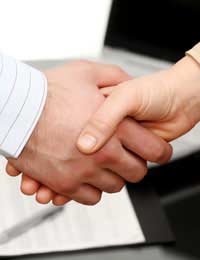 Isabelle, 27, divorced her husband after she found out about an affair. She was very angry initially and found it difficult to come to an amicable agreement.
"When I first found out about my husband's affair I bounced between shock, anger and hurt. I didn't really know what to think or feel and I couldn't talk about it rationally. Our relationship hadn't been very good for a while but I guess I had been trying to ignore it. Suddenly I had to face the reality of what was happening but I just couldn't see straight.
"Because he was the one that had cheated it was very easy to throw all my anger at him and blame him for my world falling apart. As much as he tried to get me to understand why he did it, I didn't want to listen. As far I was concerned he had ruined my life and should pay for it."
Looking for Revenge
"I started divorce proceedings almost immediately and was determined to fleece him for every penny I could so that he could pay for what he had done. I wanted the house, the car and everything that I felt that I deserved.
"As part of our divorce it was recommended that we seek some mediation so that we could communicate over non-monetary items such as the dog. I agreed, only because I felt I had no choice. Surprisingly though, it ended up being the best thing I could have done."
Mediation
During mediation Isabelle began to let some of her anger go and take responsibility for her part in their marriage breakdown.
"Yes, he was the one that had cheated but I was partly to blame. We had been together since we were 17 and our relationship had become more of a habit than a marriage. I knew things were bad but refused to go to counselling when he suggested it and just buried my head in the sand. I may not have physically cheated but mentally I was miles away."
Resolution
"Once I was able to admit these things my anger subsided and I was able to talk rationally with him. We realised that we didn't want this to be a big battle and we both wanted each other to move on and be happy. It wasn't a good time to sell the house so we decided that I would live in it and get a lodger in to pay the rest of the mortgage. He kept the car and we only needed the lawyers to draw up the paperwork.
"It was very difficult to start with and I felt exceptionally lonely but I am now beginning to move on. I wouldn't say my ex and I are friends again yet, although I hope the day will come, but we can be civil to each other. We have had to talk to each other about ongoing debts and arrangements and can do so without arguing. We are even sharing custody of the dog!"
You might also like...