How do I change my Marital Status?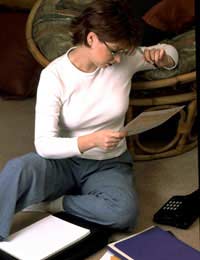 Q.
I have recently divorced and want to keep my surname, but wish to change my marital status to Ms instead of Mrs. Do I need to go through a deed poll process for this?
(Ms Joanna Grice, 14 October 2008)

A.
In this country you can actually change your surname, middle name or first name whenever you wish, to whatever you wish, just by doing it, as long as there's no intent to defraud or deceive anyone. It's actually as simple as that.
You might at times need evidence that you've changed your name, and changing it by deed poll can provide that written evidence.
There are actually agencies that can do this for you, taking care of all the details, and once you have your official name change deed poll document, you can then begin changing things like your driving licence, passport, bank account, credit cards – almost everything.
However, there are limits – you can't go back and change the name on exam results or marriage and divorce certificates.
It is possible, but very complex, to avoid the entire deed poll procedure and have your birth certificate altered to your new name and reissued, but in all honesty, using a deed poll is much simpler.
If you had wanted to go back to your maiden name, that, too, would have been very simple. Your divorce decree would have been all the written proof you needed. It's really not that complex at all.
People change names for all manner of different reasons. In the case of someone who's divorced, it can be reclaiming her own identity. People could be trying to escape from bad family pasts and start over with a clean sheet. Although many think of people changing names for nefarious reasons, thousands do it every year with no bad intent at all.
All of this brings us to the Mrs. Or Ms. question. However, it's not really a question at all. The term "Miss" has all but fallen by the wayside. It originally indicated a spinster or unmarried woman. These days "Ms." covers that (it originated in America in the 1970s), but it also covers married women – to all intents and purposes it's become a catch-all form of address for women, in asmuch as you can't be wrong if you address a woman as Ms. What that means is you simply start using the term Ms. for yourself. That's it. There's no legal process involved. You'll find that others will begin using it almost immediately.
You might also like...