Learning to Save Money Again Following a Separation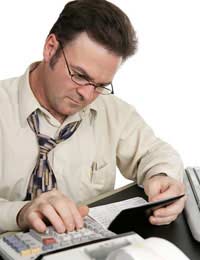 Saving money is important for several reasons. Not only does it mean you have a reserve of money – and who knows when an emergency might happened? – but it also shows that you're looking ahead to a steady, good life far ahead of divorce or separation. You might even be starting to think about enjoying retirement in comfort.
How To Save
The simplest way to save is to just put a certain amount each week into a savings account. Shop around for the best interest rates and open an account – you can often do it for as little as £1. Make it a habit to deposit a set amount each week, and don't think you can't afford it one week so you'll double up the next; that never happens.
You might be able to set things up at work to have part of your salary deposited into an account, possibly into savings or to something tax-free that can be a pension in years to come. Take advantage of it. Since the money's removed at source, you won't even miss it.
Do you ever work overtime or get unexpected money like a Christmas bonus? Put it directly into savings. Think of it as a gift, over and above the money you need, so sock it away.
Other Ways
Do you make car payments? Once the vehicle's paid off, continue paying that money each month – but pay it into your savings account. It will mount up very quickly, and after a year of that your account will look incredibly healthy.
What do you do with your change? For most of us it simply clogs up our pockets or purses. Start putting anything under a 20p piece into a jar or a piggy bank. When it's full, count it out, take it to the bank and put the full amount into your savings account. Granted, it's not something you'll do that often, but when you do, you might surprise yourself by the amount you put away.
Maybe three or four times a year you could resolve to have a week when you only spend money on absolute essentials. Take all the money you would have spent on other items and deposit it in your savings account.
Do you have habits that cost you money, such as smoking? Force yourself to quit and put that money into the bank. No longer smoking 20 cigarettes a day will save you over £100 a month, which is a great sum over the course of a year, apart from all the health benefits.
What To Do With Your Savings
Saving money and watching it grow is great. But once you reach a certain amount, you should look at ways of making that money work more efficiently for you. There are several options beyond a savings account, and they may well offer better returns, and some of them won't have your money tied up for a long period – it's worthwhile to have immediate access to at least some of your savings in case you need it.
That, however, is for the long-term. The first job is to literally pile the pounds onto your savings account and enjoy the feeling of security as it grows.
You might also like...