Selling the Family Home After Separation: Case Study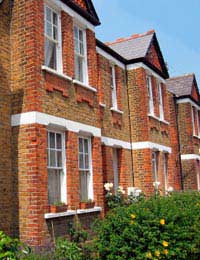 For Sarah White, 45, from Leeds, selling the family home was one of the saddest aspects of her recent separation. Having lived in the home as a family for 15 years, it was not only Sarah that found selling it difficult, but her two daughters, too.
Sarah told us, "When my husband and I initially agreed to separate we thought it would be best if I staying in the family home with our two daughters, aged eight and 10, as they loved the house, knew the area and attended good local schools. We thought this would be the best way for them to learn to accept the separation as their rooms and routines would all be very similar. We even agreed that their dad would stay once a week and I would go out, so that they continued seeing him at home, rather than just at 'new' places."
This set up worked well for the first year after the separation, with the girls showing no dramatic signs of being upset about the separation, even though it had not been all plain sailing.
Changing Situation
Sarah continued, "It was when Izzy, my youngest, started being more upset and aggressive that I began to worry that we'd had an easy ride up until now. I found that she was more argumentative and less keen to see her dad, so I asked her about it and how she was feeling. It turned out that my ex-husband had a new girlfriend who would often be there when he saw the girls, although thankfully never at our family home, and Izzy found it very hard to deal with."
It was also around this time that Sarah's ex-husband started to talk about making the separation more formal and asked for a divorce. Although Sarah was expecting this at some point, it all seemed quicker than their initial separation would have suggested.
She explained, "I quickly realised that he was serious about the new girlfriend and that they wanted to move in together. As we were still jointly paying the mortgage on the family home and he was paying the rent for a very small studio flat, he needed to realise his share of the value in the home in order to buy something bigger. It was a very difficult time because although I was very cross with him for putting me and the girls in that position, I'm also very strongly against that whole 'take him to the cleaners' attitude that some women seem to have."
A Fresh Start
Sarah decided to look for a smaller home in the same area that would allow their daughters to stay at the same school and keep the same hobbies. Although putting the house on the market was very emotional, Sarah was keen to see the positives.
She added, "Ideally we would have stayed in the family home, and I'm sure that some courts would have awarded me that, but I felt that in order to set a good example and hold my head up high, I wanted to make an arrangement that was fair to us both and the hard work we both put in to adding value to the home and paying the mortgage. When we actually sold it, we were able to get a good price as it was just before the housing crash, and my new little terrace may be smaller but we've been able to create our own new memories there. Daddy still comes to visit but the girls also have a room at his new place. It's not been easy, but I think it could certainly have been worse."
You might also like...