Where Do You Want to Live in Ten Years?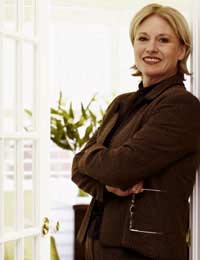 After a separation or divorce, looking well into the future can be difficult. Simply coping with day-to-day living can seems like a major task without having to plan ahead.
But setting goals is an important part of life; it gives you something to strive towards. So once the dust has settled a little and you feel able to breathe, you should begin really looking ahead.
Dreaming of things to come is fine. But you also need something more concrete – a plan, if you like – for the coming years, since they can slip away very quickly. Take the time to think about exactly where you'd like to be in 10 years, and write it all down in a list.
It's a good round number. If you have children, they'll be a lot older, quite possibly off on their own, which means you'll be considering yourself first, rather than them.
The Factors
The list you make for yourself, and one that's worth consulting on a regular basis, should be made up of a number of things, all the factors that comprise your life – employment, housing, money and relationships.
Employment
Are you happy in your job? Does it satisfy and challenge you mentally, or are you simply coasting? Is it something you can see yourself doing for a long time? If you want to make a change, what would you like to do? Remember, you're here to be happy, not just a drudge in life. Be honest about what you'd really like to do, and whether it's feasible. If it is, what would it take? More education? Then make a plan to take the appropriate classes, even a degree that can help establish you in a new career. In 10 years you can achieve that, and your life will seem much better for it.
Housing
Unless you've fallen on your feet, there's a very good chance that the place you live in immediately after a breakup is not your ideal choice. What is, then? How can you achieve it? If your goal is to own a house, make a plan to put money aside for a deposit, and the type of house you desire. Where in the country – or outside it – do you really want to be? Go there, look around, become a regular visitor if you can, so you're familiar with the area.
Money
The odds are you won't be in the elite who have no money worries. You might even well be scrimping to get by. But we all get older, and retirement eventually looms on the horizon. There's the basic state pension, but will that be enough? Or do you really want to have the money to retire earlier and enjoy life. A good career can help, of course, but so can saving. Determine just how much you can manage to put aside each week and do it. After a while you won't even notice it, but the long-term payoff can be very worthwhile.
Relationships
Right now relationships might be the very last thing on your mind. But that will probably change. What kind of person do you want to be with in the years to come? Don't be afraid to be demanding and to have a sure idea of what you desire – it's much better than going into things without a clue! The stronger you are when you enter a new relationship, the better it can work.
You might also like...
I have brought a house with a partner. We are splitting up. We have a mortgage and I would like to know if there are any stamp duty issues if one of us bought the other one out. Also if one bought the other one out, would it be simple to remove one person from the mortgage deed or would a whole new mortgage be required?
Pilot
- 24-Mar-16 @ 1:12 PM