About Our Site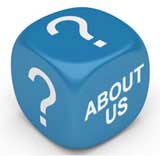 RecentlySeparated was formed to offer a unique reference point on how to start again following a separation.
When a relationship ends it can be a huge shock to the system and can take time and energy to pick up the pieces and move on with your life. RecentlySeparated was set up to offer advice and support to people in this difficult time and provide resources to help them start their new life.
The site is packed with useful advice from our writers who have used their experiences to provide the essential information and advice that people need. The articles follow the process from dealing with the complicated mix of emotions and looking for support to dating again and moving on effectively.
While other relationship sites may give general advice, we wanted to set up a resource where people who are recently separated could find the specific help that they need.
Emotional support is important but so are the practicalities and realities of separating. Whether it is guidance on finances, selling a jointly owned house, or how child support works, RecentlySeparated can help.
It's never fun to go through a separation but although it doesn't seem like it at the time, it is possible to come out the other side and move on to a great new life. We hope that the information on this site is the first step towards doing just that.
Our concern was that there was no single UK resource for interesting features and practical advice on this subject.
Our features and articles are written by experts - who have experience, or a particular interest in this area.
Our Background
RecentlySeparated was founded by John Rowlinson, the founder of PtS.
John, through PtS, is involved in a number of ventures including software and property companies. A percentage of revenue from these activities goes towards funding RecentlySeparated and a number of similar sites.
Our focus is simply on having experts create the highest quality information possible that is widely read.

Related Articles in the 'Site Information' Category...