Selling the Jointly Owned Home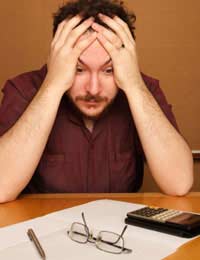 When you divorce or separate, one of the hardest decisions to make is what to do with your home. It's your biggest asset, especially as house prices continue to rise, but it also has a history for you both, and may represent and ideal place to continue living for one of you. So what are your options?
The Basics
You should always seek qualified legal advice on these matters, but in a nutshell, of you're married, in a civil partnership or living together and own the home jointly, your partner cannot sell it without your permission.
Even if your partner is the sole owner, if you're married or in a civil partnership, your partner still can't sell the home without your permission (this does not apply if you're simply living together).
In other words, you do at least have a safety net – in most instances you can't be simply thrown out on the street. However, be aware that if you're just living together with your partner as the sole owner, and you have no agreement in writing to show you have a financial interest in the property, then you have very little legal status, and even in court you're unlikely to see any proceeds from a sale.
Staying In The House
It's not uncommon in a divorce for one partner to buy out the other and stay in the family home. Make sure there's an independent valuation on the property to ensure a fair price is set. Of course, much of this is dependent on you or your partner being able to obtain a mortgage for the appropriate amount.
If Your Partner Refuses Permission
If you want to sell and your partner doesn't (or vice versa), one person can begin an action of division and sale in court. However, the other party can petition the court to a division of the proceeds, or to buy the place at a market price or one decided by the court.
In the case of one person being the owner of the property and the other withholding permission to sell, then the courts can allow the sale under certain circumstances. In essence, these are if one party is unable to sign for medical reasons, if one party has vanished and can't be found, or if the court believes that permission in being unreasonably withheld.
It can also attach conditions to the sale, such as setting a date by which any sale has to be completed, or a minimum selling price.
How Much Can You Expect?
Obviously, it's impossible to put a figure on how much you'll receive. But a sale doesn't mean you'll split the proceeds 50-50. It all depends on what you agreed when you bought the place, whether one or other of you has put a lot into the property, how the deed reads, and if you can come to an agreement, either between yourselves or through solicitors, when you break up.
If you can't come to an agreement, the court will decide for you, taking several factors into account. If you're married, then it will depend on who paid part of the deposit, whether one or other of you has really been making the mortgage payments, who will be looking after any children, the income of each partner, and what other resources either of you might possess.
The court can also decide, if one of you is raising children from the marriage, that that person can remain in the property with the children until they're of age, or even without children, that one person can remain in the property and pay rent to the other party.
You might also like...
Hi my husband and I are going through a divorce, ( the petition has been sent to the courts) I want the home put up for sale so I can buy and new home. We have no mortgage on the home soMy partner will have enough money to buy himself a one bedroom home. He is refusing to sell. What can I do? I'm desperate!
Traceya
- 30-Mar-20 @ 1:41 PM
So wife and I got divorce but still own home in both our names. She does not want to sale and I do, She just wants to refinance to get my name off title I want to sale and split 50/50 She won't budge What options do I have?
Bblively50
- 10-Mar-20 @ 4:58 AM
Hi we both on title deeds but was origannlymy wife's mother's house.. I have put in a lot of money to renovate it and now we are splitting up I'm moving outbut she says the house is her inheritance so I will get nothing from the sale... We have a remortgage and I've paid every payment uptill this month . Is she correct or am I entitled to half the sale
Harry
- 3-Mar-20 @ 8:16 PM
I just bought a house with my fiancé she lied and got me arrest to get me out the house and keep it , I will like her to buy me out but she making it difficult what can I do? I have been out the house for 1 week we have had the house for one month and we are joint 50/50 owners
Wads
- 3-Mar-20 @ 12:10 PM
in joint owner property one can release without permission of other
A.A.Sonawane
- 28-Feb-20 @ 4:09 AM
My wife and I have been separated for 3 years most recently.Over 3 years previously and lived in different cities for 7 years. Yet, when I brought my youngest daughter and her four children and husband home so they would not be homeless, my wife went nuts.Now, has filed a nasty divorce and expects me to list the house and sell the house within 180 days. They have no place to go I have no place to go.I paid for the house in full. She never worked outside the home.Can she force this sale?
GrandDad
- 11-Feb-20 @ 5:48 PM
Hi, my ex partner is still living in the house we both own and are both named on the mortgage. I moved out over a year ago and have been paying half the mortgage since. I can no longer afford to do this, however the house is up for sale. He is refusing to lower the price, expects me to continue paying halg, all whilst he lives there and I pay rent elsewhere. What can I do?? Thanks
PaigeW
- 6-Feb-20 @ 10:55 AM
My ex partner ( not married ) left the property at the weekend . We have a joint mortgage which I paid £600 into and he the remaining400 . He has moved in with his parents - informs me that he had quit his job , therefore he has no income . I spoke to the bank and they have changed the direct debit to me so that I can pay the full monthly amount . I have 3 children from a previous relationship who live with me . He wants me to sell but I have nowhere to go and want to keep the house and sell it when my girls move out . Can I be forced to sell ?
Terri
- 29-Jan-20 @ 2:31 PM
My husband and I sold our home at the insistent of my son and daughter-in-law we are retired they assured us we would always have a home we have invested money in the home,we are comfortable here. We have been in the home year and a half, the wife decided she didn't want to be married anymore so she moved out, she paid her part of thebills for awhilebut she got upset with me and has stopped,leaving us short.Can they sell the house and cause us to be homeless we have invested money here, are we entitled by law to receive part of the proceeds? Lou
MeMe
- 27-Jan-20 @ 4:01 PM
Hi just curious I have been in defector relationship for 9years. Relationshipis strained after 19year old daughter moved in.we are mortgage free my partner put my name on the deed of the house 50/50. As I have supported him and paid reno and back payments on rates. He owned the property before I came on the seen also he put in 76000 from his superannuation to pay property out. The relationshipis falling apart. Can I leave my 50% to charity and walk away
Mel
- 21-Jan-20 @ 3:23 AM
I have been living with my partner, my son and her daughter for three years. I also have two daughters from a previous relationship who I see at the weekends. Things have broken down and I need advise on how to go about selling the house. We have a joint mortgage, but aren't married and I know she wouldn't be able to buy me out.
Rob
- 18-Jan-20 @ 6:57 PM
Hi, I've been with my partner for 16 years, married for 8. We got a mortgage 13 years ago and now have 2 children 6 and 8.weve been having issues for 3 years and about a year and a half ago things started getting better and she seemed much easier to get along with. Saying that, she suggested we move to the area she grew up as her family and friends were close by and it's a more affluent area which I did as all my family lives abroad and I have no one at all in England. Fast forward a year later in the new house, she decided we separate and I can see no way back. A day after she told me she wanted to separate, she asked me where I would be moving to. After researching things when it went bad previously, I explained that I am staying in the house and will do my best to get along as I don't want to rent. I know she can't buy me out and it's not that I want to be difficult but as I'm 40,earn less than her, am I really horrible in the fact that I want to have stability and will remain until I can get enough for her to either buy me out so I can get a new mortgage hun for a flat? I don't think if I leave now, rent for a few years I would be in a favourable position to achieve a 0 mortgage by the time I retire. Is this the wrong thing to do?
Sad
- 18-Jan-20 @ 8:21 AM
Hi, bought family home with my mother. But now relationship is untenable, I'd like to move out, but have capital in house and buying another property means additional stamp duty. Also there is an overseas opportunity next year, my name on this house and the mortgage makes it difficult as this is a commitment. Am I able to sell the house in these exceptional circumstances?
Prodigal Cleese
- 15-Jan-20 @ 7:52 AM
I have a joint mortgage with my ex fiancé we have had the house for 5 years, she is being uncooperative with a sale and is dragging her feet at any decision, we have a child who is 4 years old and we have her 50/50. What are my rights? Can I force her to sell?
Red015
- 13-Jan-20 @ 7:53 PM
I purchased a house with my late parents. I'm on the deeds and now they have both passed over my siblings both older, want to sell to gain money. It was not stated in our parents wills that it should be sold nor solely mine.But I remain in the dwelling. Do I own the property outright and how are my siblings able to force a sale when I don't want to move on.
Spud
- 12-Jan-20 @ 7:23 PM
Hi I am in Scotland split with ex we were just living together, 11yrs. Property is in joint names I was asked to move out by the court July 2019, currently homeless. Ex moved out in November 2019 whereabouts unknown,we have 2 children 4/5.. Property is currently empty. She is trying to raise a court order to force the sale, I have offered to buy her share of the house at market value. But doesn't want to sell to me, can I do anything. Reason why I want this house is for my kids. Familiarity for my kids. Stability, especially for when I get them overnight.
Worst point in my li
- 11-Jan-20 @ 11:39 AM
My ex and I were not married we have a joint mortgage on our property I have our 2 children aged 15 & 7 in the house and he moved out He now wants to try to force me to sell the house I will have nowhere to live and I also work from a converted garage in the house so I would lose the home and my job and would still have 2 children to provide for How can I stop him
My wife and I are going through separation and we have a joint mortgage. She is willing to sell the house outright and split the equity on the property. On the other hand, I do not want to sell the house and would rather buy her out by refinancing the property and she does not want this either. So she is insisting on only selling the house to a third party. What can I do to get she accept a buyout?
Hi all, my partner and I bought our first home last year now the relationship has broken down. My (ex) partner is making sale of the house difficult threatening to take court action and get the house himself for him and his children who he has every other weekend. I'm scared to loose my investment we are joint owners each paid 50% to the deposit I'm more than happy to split down the middle upon the sale. He is trying not to cut the tie but I need out quickly. We're not married nor have children together. Would he get out house in favour in court or is this a threat? Please help
This is me
- 3-Dec-19 @ 9:47 PM
I gave my daughter $34000 towards a house. She put $20000 down on the house and used $14000 to pay her boyfriends creditor off so they would qualify for a home loan. They got the loan and ended up with $3000 dollar mortgage which they both have paid half of for last nine months. Then he bailed out on her. He wants to sell the home or buy her out. If he buys her out what can she expect to recieve ?
Scott
- 30-Nov-19 @ 12:26 AM
My husband "did a runner" nearly 2 years ago, we were married for 28 years.He sold a house that was an inheritance to him but im led to believe that if we divorced it would have gone into "the pot".I am living in the co owned house (no mortgage).He took 70k of the sale of the inherited house when he left.I havent heard or seen of him now for nearly 2 years.I am keeping the house going.Where do I stand now as I want to sell it?
ceri gillard
- 12-Nov-19 @ 10:55 AM
I just bought a house with my fiancé she lie and got me arrest to get me out the house and keep it , I will like her to buy me out but she making it difficult what can Ido I been out the house four month and she has paid the mortgage 3 month by her self we have had the house for one year and both our names is on the house
Hi, 4 years ago, my dad gave me 50K to put down on a house. He gifted it to me but was for me, my partner and our child. After a year of owning our home together which I had paid EVERY bill and mortgage payment every month. We split up. I moved out and continued to pay everything whilst my ex and son lived there as well as paying for myself to get by. They eventually moved out and found somewhere closer the her family so I had to get tenets in to pay the rent (illegally) I have been trying to get my ex to sell me her share as this house was basically a gift from my I'll dad. She refuses to sell to me, won't buy my share and refusing to sell the house full stop. How and what can I do to get MY HOUSE BACK!
MarkShoe
- 4-Nov-19 @ 5:46 PM
Partner of 16 years left Never married so assume technically 'cohabitating' Joint mortgage 3 kids under 13yrs - we are still in house Is he liable for 1/2 mortgage despite not living in house plus maintenance on proportion of his income?
Samba
- 27-Oct-19 @ 6:46 PM
I have a joint mortgage since 2004. My ex has never paid a penny from day 1. She left in 2007 and I have paid all bills, mortgage and any upgrades. I.e kitchen. Conservatory. Decorating etc etc. I now wish to sell the property but haven't got a clue where she is. How do I go about the sale? Thank you.
IsitjustMeee
- 5-Oct-19 @ 1:24 PM
Hi, I've split with my ex who I share a mortgage with, I put down 30,000 at down payment she put 2,000. She won't sell the flat, due to our 2 year old son. I'm now tight every month as I'm paying half the mortgage and I don't live there. I wanna sell my share can I?
Brokenstressed
- 4-Oct-19 @ 11:11 AM
I split from my partner of 21 years 3 years ago , as I was the one paying the mortgage I agreed to carry on paying the mortgage until she sorted herself out financially. After a year I couldn't afford to pay my own rent and pay the mortgage so we come to agreement to pay half each . I changed the title to tenants in common. Since February I've been out of work and become homeless staying in a homeless shelter. I've been told I'm not entitled to Benefits , No JSA because I've only been self employed for the last 8 years I haven't paid class 1 only 2 and 4 . No universal credit because I have equity in a property I don't live in (there's £120,000 equity). My only option is to force the sale then I will be able to get on and rebuild my life but without any funds it seems impossible . My ex doesn't want to sell the property and she don't have the funds to buy me out . I just feel I'm stuck in a hole I can't get out .
Penny Less
- 18-Sep-19 @ 10:52 PM
Bought a house with a boyfriend in 2008. I am still married to spouse, but separated for 20 yrs.My boyfriend and I split about 6 yrs ago. I quick claimed the house to him..he is selling the house and has been advised that my husband needs to sign off on saleeven tho my husband has not been involved. I know I have to sign off also, and that is not a problem.I live in Florida, and a sale is pending. S My husband was never on the mortgage, or the quick claim...please help Does he have to sign off even tho he is not on the mortgage?
Barbie
- 6-Sep-19 @ 4:49 PM
Joint mortgage, I want to sell and split. He refuses and is making my life hell. Am I able to sell property without his permission. What do I do legally. I can't buy him out or pay him out! Please advise. Thanks. Lynne.
Lynneeeeee
- 5-Sep-19 @ 4:12 PM
my ex parther want me to sell our family home or buy him out . i would like to stay in my home . dont know wot to do ...
son
- 19-Aug-19 @ 5:58 PM