Selling the Jointly Owned Home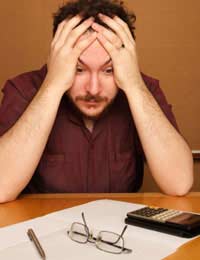 When you divorce or separate, one of the hardest decisions to make is what to do with your home. It's your biggest asset, especially as house prices continue to rise, but it also has a history for you both, and may represent and ideal place to continue living for one of you. So what are your options?
The Basics
You should always seek qualified legal advice on these matters, but in a nutshell, of you're married, in a civil partnership or living together and own the home jointly, your partner cannot sell it without your permission.
Even if your partner is the sole owner, if you're married or in a civil partnership, your partner still can't sell the home without your permission (this does not apply if you're simply living together).
In other words, you do at least have a safety net – in most instances you can't be simply thrown out on the street. However, be aware that if you're just living together with your partner as the sole owner, and you have no agreement in writing to show you have a financial interest in the property, then you have very little legal status, and even in court you're unlikely to see any proceeds from a sale.
Staying In The House
It's not uncommon in a divorce for one partner to buy out the other and stay in the family home. Make sure there's an independent valuation on the property to ensure a fair price is set. Of course, much of this is dependent on you or your partner being able to obtain a mortgage for the appropriate amount.
If Your Partner Refuses Permission
If you want to sell and your partner doesn't (or vice versa), one person can begin an action of division and sale in court. However, the other party can petition the court to a division of the proceeds, or to buy the place at a market price or one decided by the court.
In the case of one person being the owner of the property and the other withholding permission to sell, then the courts can allow the sale under certain circumstances. In essence, these are if one party is unable to sign for medical reasons, if one party has vanished and can't be found, or if the court believes that permission in being unreasonably withheld.
It can also attach conditions to the sale, such as setting a date by which any sale has to be completed, or a minimum selling price.
How Much Can You Expect?
Obviously, it's impossible to put a figure on how much you'll receive. But a sale doesn't mean you'll split the proceeds 50-50. It all depends on what you agreed when you bought the place, whether one or other of you has put a lot into the property, how the deed reads, and if you can come to an agreement, either between yourselves or through solicitors, when you break up.
If you can't come to an agreement, the court will decide for you, taking several factors into account. If you're married, then it will depend on who paid part of the deposit, whether one or other of you has really been making the mortgage payments, who will be looking after any children, the income of each partner, and what other resources either of you might possess.
The court can also decide, if one of you is raising children from the marriage, that that person can remain in the property with the children until they're of age, or even without children, that one person can remain in the property and pay rent to the other party.
You might also like...
I have paid our joint mortgage solely for the last 8years with no contribution from my ex husband. I now have to sell the property. My ex is in agreement. Where do I stand when it's sold as to monies he receives from the sale.
Trudy Carney
- 13-Aug-20 @ 5:12 PM
I have paid a joint mortgage solely for the last 8years with no contribution from my husband. I am now having to sell what is he entitled to from the sale of the property once sold. He has agreed to the sale.
Trudemyster
- 13-Aug-20 @ 5:09 PM
I need to sell the house as he has moved out over a year and a half ago. I cannot transfer the mortgage into my sole name due to income. He refuses to answers emails,texts & letters requesting his permission for me to go ahead with sale of the house. Not sure what to do from here on, as upkeep of the house bills/mortgage is extremely high per month.
Tangy
- 10-Aug-20 @ 12:16 PM
I have a question, my partner walked out on me and my disabled daughter 3 years ago. We have a joint mortgage and I've tried to re mortgage to buy him out but can't as I'm my daughters full time carer and can't work. Hes now in alot of debt but lives with his new family. Can he force me to sell. My daughter has 24hr care and we have had to make adaptions to the house, we alsohave a good support group where we live including one 2 one care at school. My ex has not paid a penny since he left and can prove this. I can comfortably manage all the bills on my own. Can he force me to sell and leave myself and my disabled daughter homeless all because he has got himself into debt?
My partner and I recently bought our house outright. Due do from interference from our son who we kindly put up while he was down and out. He kindly paid his thanks by using oral and abuse threats toward me, which in turn meant me leaving the home for safety reasons or leaving them both to it so to speak. It appears that my partner of 30yrs prefers my sons company rather than mine. So I'm just wondering what I'm suppose to do now when it comes to my legal rights. I suffer from Alzeirmers and epilepsy and my speech and memory have been affected which doesnt help me keep my concentration flowing. I have moved 250 miles to get away from the home we thought was the one but now I am left with nothing, although according to what I've read, I am still entitled to 50% ... So.... Whats the first thing I should be doing to get the ball rolling on recouping a bit of the money I put into the house in the first place..I am 66 yrs of age with no home and no money. My sister of seventy has kindly taken me in with her love and support..... a confused idiot
sut
- 22-Jul-20 @ 8:12 PM
My ex-partner of 29 years moved out almost 3 years ago.He has continued to pay half of the mortgage and life insurance, but has not contributed to the council tax or repairs in this time. I want to buy him out of the property as it has been on the market for over 2 years and not sold.We have had no interest or viewings in the past 6 months, it is overpriced in relation to two other houses in the same road. I would take on the remaining mortgage that has 4 years to run.I have a pension and work so am able to afford this.And have a lump sum to buy him out. What can I do to get this sorted.He no longer lives in the UK and has debts of around £15k attached to the credit file of the property which he is not paying. Thank you
D0705
- 22-Jul-20 @ 10:17 AM
Slips from ex 8 months ago , she wanted to buy me out but needed 6 months to prove she could afford the mortgage as set out by the mortgage company, she had to make all mortgage payments, but we had a verbal agreement she Would deduct this from the agreed buy out. I moved back in with my parents, we verbally agreed that after 6 months she would buy me out or I would buy her out if she couldn't get a mortgage. We are 8 months down the line , delayed due to COVID. She has received a DIP, but now believes the value of the property has dropped so want to pay me a quarter of what she believes the equity to be. We are at stalemate. I have a buyer but she refuses to sell and will not buy me based on a 50/50 share. What are my options, I believe I cannot force a sale so is my only option instructing a solicitor. I will be moving back in as I cannot lodge with my parents any longer , I will resume paying half of the mortgage until this is settled, any advice appreciated
Big D
- 16-Jul-20 @ 11:19 AM
After 27 years married and no mortgage, I want to divorce my husband. I am disabled and recieve PIP but have no other income. He works full time. I feel like I'm stuck in this relationship and house because I can't afford any other option. How difficult is it to sell the house and leave with 50/50? I doubt if he'd want to leave the property. But we can't go on like this.
Lizzie65uk
- 14-Jul-20 @ 1:05 AM
I'm curious how much of the money from the family home I can reasonably expect. My wife left 7 years ago, I was granted sole custody of our two children (7 and 12) and get no maintenance from her. She has refused to answer letters from solicitors, social workers, the courts and bailiff etc. I now being chased for council tax in a house I cannot sell as not got her permission, utilities too. I just want the house sold, but believe she is unwilling to do so because then she would no onger be entitled to her current nice benefits, DLA, council tax benefit and a nice new build flat for starters Is there a formula to use? Anyone have knowledge of this or is it just take it to court and hope for the best?
Pepe
- 13-Jul-20 @ 4:25 PM
My partner and I have separated and he is unable to afford the mortgage on his own, so we have to sell. But he is getting to live there whilst I pay half for the mortgage. This all happened during Lockdown and he didn't want to put his parents at risk so I kindly temporary moved back to my mums hoping to go back but that has since changed. He was going to buy me out and wanted me to move out completely but now we have to sell I don't find it fair he gets to live there with his new gf.
Need help
- 13-Jul-20 @ 8:05 AM
I purchased house with money from previous divorce.i stupidly put her name as 50/50 .shes now threatening to withhold from a sale and just wants to live in together but separate lives.i want to sell and move abroad but cant as she wont sell. She has no money whatsoever and cant buy me out.whats best advice ?
Pnut
- 8-Jul-20 @ 3:13 PM
Hello If we are going for 2 year separation can we sell our home and divide equity legally with a solicitor so we can both rent separate homes?
Chris
- 25-Jun-20 @ 11:13 AM
My daughter and her partner are separating. They have a joint mortgage. The deposit for the house was from the proceeds of the profit off the sale of her soley owed house. He is unwilling to sell the house as he is the higher earner and can afford the current mortgage on his own. Where does she stand?
Jay
- 22-Jun-20 @ 1:42 AM
Domestic partnership. Bought the house together but now being forced to sell out of fear from partner. We have a daughter together and I'm afraid that we'llbe homeless. We both pay the mortgage equally. What are my options? I don't want to sell for the sake of my daughter. I tried buying him out.But he refuses. Please help.
I have a joint mortgage with my ex partner. Myself and our children are living in the property. He isn't due to domestic violence. I have offered to buy him out but his solicitor isn't responding. He has now stopped paying his half of the mortgage which I'm now having to cover, but I can't continue to pay the full amount indefinitely. What can I do? I've been told taking him to court is very costly.
Brit
- 1-Jun-20 @ 9:09 AM
Brought a house with my now ex partner in 2004 lived together but due to horrendous domestic violence I had to flee the property in 2012 I have basically had to restart my life as he is so unreasonable I could not let him know where I was. I now feel strong enough to pursue my half of the property but he is a bully and very unapproachable I don't know where to go or what is involved but there is so much equity tied up my life's work in that house. I now feel strong enough to pursue my half of the property but he is a bully and very unapproachable I don't know where to go or what is involved but there is so much equity tied up my life to work in that house Can somebody please help?
Lisa Sherwood
- 26-May-20 @ 1:37 PM
My common Law wife and I currently going through some relationship difficulties. I need to know my options in our Joint Tenancy regarding sale of the property. I do not want to sell. she maywant to sell. Since it is a small acreage I think we could build a second residence I share the common property.can she sell without my signature.? does the court take these type of matters into consideration as part of its decision should she petition to sell?
twocreeks
- 26-May-20 @ 4:13 AM
My common Law wife and I currently going through some relationship difficulties. I need to know my options in our Joint Tenancy regarding sale of the property. I do not want to sell. she maywant to sell. Since it is a small acreage I think we could build a second residence I share the common property.can she sell without my signature.? does the court take these type of CARmatters as part of its decision should she petition to sell?
twocreeks
- 26-May-20 @ 4:12 AM
Hi,i have been separated now for 8 years and divorced for the last 5 years.I now want to sell the house and was wondering how much my ex is entitled to.He hasn't paid anything towards the mortgage or upkeep of the house since 2014 however its still in both joint names.where do i stand with this ?
mum of 2
- 18-May-20 @ 5:28 PM
I am currently stagnated in my divorce. Started in 2017. Due to financial problems it has taken so long. I don't live in the home and currently renting with my children. The home was purchased as a Tax Sale Auction as a Quit Claim Deed, in my name solely, therefore no mortgage. He doesn't want to sell, but is making no effort to buy me out and doesn't work regularly (self-employed) to pay rent. I moved out 12/2018 with the children because he was constantly violating my agreed upon space after he was served the petition for divorce. He is also saying I abandoned the home because I moved out. What do I need to do to get him out and sale or rent the home. Thank you for your advice.
Shuna
- 17-May-20 @ 2:46 PM
Me and my ex partner of 17 years split 3 years ago. We have 2 children together ages 6 and 4. He has always been controlling especially financially. He is paying the mortgage but has no contact with the children or pays no child maintenance. I would like to sell the house and start a fresh but he is refusing. It's all about the control for him. I am desperate to sell and start a new life for me and my kids without fear of him. I have been to a solicitor who has wrote to him asking him to sign the papers to put the house on the market but he will not sign. Can anyone advise please. Thanks
Hi, my partner and I separated 14 years ago, I left the house,we both have our names on the mortgage he has lived there since we split up and paid the mortgage, I rented elsewhere with our 2 children, he wont buy me out and had no contact for about 10 years, he has child support attached to the house that he owes me, I need the house to be sorted and my money out of the property, how do I go about this?
Chloej
- 17-Apr-20 @ 5:33 AM
My wife and I were only married for a couple of months before she cheated and decided she wanted to separate. We had lived together for 3 years by this point total. I bought the house and have paid all the bills the entire time with no financial contribution from her. We have a child together and she chose not to go back to work as she wanted to raise our son. What is she entitled too? Thank you
Jay
- 12-Apr-20 @ 9:20 PM
Hi my husband and I are going through a divorce, ( the petition has been sent to the courts) I want the home put up for sale so I can buy and new home. We have no mortgage on the home soMy partner will have enough money to buy himself a one bedroom home. He is refusing to sell. What can I do? I'm desperate!
Traceya
- 30-Mar-20 @ 1:41 PM
So wife and I got divorce but still own home in both our names. She does not want to sale and I do, She just wants to refinance to get my name off title I want to sale and split 50/50 She won't budge What options do I have?
Bblively50
- 10-Mar-20 @ 4:58 AM
Hi we both on title deeds but was origannlymy wife's mother's house.. I have put in a lot of money to renovate it and now we are splitting up I'm moving outbut she says the house is her inheritance so I will get nothing from the sale... We have a remortgage and I've paid every payment uptill this month . Is she correct or am I entitled to half the sale
Harry
- 3-Mar-20 @ 8:16 PM
I just bought a house with my fiancé she lied and got me arrest to get me out the house and keep it , I will like her to buy me out but she making it difficult what can I do? I have been out the house for 1 week we have had the house for one month and we are joint 50/50 owners
Wads
- 3-Mar-20 @ 12:10 PM
in joint owner property one can release without permission of other
A.A.Sonawane
- 28-Feb-20 @ 4:09 AM
My wife and I have been separated for 3 years most recently.Over 3 years previously and lived in different cities for 7 years. Yet, when I brought my youngest daughter and her four children and husband home so they would not be homeless, my wife went nuts.Now, has filed a nasty divorce and expects me to list the house and sell the house within 180 days. They have no place to go I have no place to go.I paid for the house in full. She never worked outside the home.Can she force this sale?
GrandDad
- 11-Feb-20 @ 5:48 PM
Hi, my ex partner is still living in the house we both own and are both named on the mortgage. I moved out over a year ago and have been paying half the mortgage since. I can no longer afford to do this, however the house is up for sale. He is refusing to lower the price, expects me to continue paying halg, all whilst he lives there and I pay rent elsewhere. What can I do?? Thanks
PaigeW
- 6-Feb-20 @ 10:55 AM