What to Tell Your Colleagues When You're Separating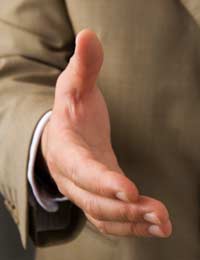 It can be very difficult to decide whether or not to confide in your colleagues about your recent separation, so this is to help you appreciate if sharing is the right choice for you.
There are certainly pros and cons to talking to your colleagues, but in this time of economic uncertainty it is imperative that you understand the potential 'commercial' impact of sharing personal information in the workplace.
What Relationship Do You Have With Your Colleagues?
If you have one or two close colleagues who you know are supportive and are very unlikely to share your personal situation as gossip in the workplace, then it is certainly advisable to talk to them about your recent separation. You will find that the added support will give you a different perspective to that of friends and family and they will be able to cover for you if you have a wobble and need to take a quick tea break. Even if this is the case, be careful not to talk about your personal life too much in the workplace, after all, you're there to work.
If, however, you have a less amiable and perhaps more competitive relationship with your colleagues, it may be better for you in the long term if you keep your work life and home life as separate as possible. It may even help you to deal with the situation if you have work to focus on. Difficult colleagues can play dirty tricks, or even just small sneaky tricks, especially if redundancies or promotions are looming, so just try to hold it together as much as possible and sneak off to the loo if you need a cry.
Could It Go Against You?
While that doesn't sound like a very 'employment rights' type question to ask, and it would be truly awful to think that someone was made redundant just as they're going through a separation, if you're weeping at your desk week after week and missing deadlines or not winning business, there's bound to be some fallout. With the vast majority of companies experiencing financial restrictions and less than favourable commercial conditions at the moment, with the likelihood this will continue for some time, employees need to be doing whatever they can to hold on to their position.
Ask yourself – if you were the boss and knew you were losing money and needed to cut costs, who would you let go?
Would Telling Colleagues Impact your Work?
In some jobs, the personal lives of the team members play an important role in how the colleagues interact and the overall success of the team. After all, why do companies love team bonding sessions so much? This makes it tricky to decide whether or not talking to your colleagues will help strengthen the bond that you have or if it will make you feel uncomfortable that they know about your personal life.
One way to decide is to think about who else in your company has talked about their relationship – not just minor details, but serious stuff like post-natal depression or divorce. Think about how they were treated, what you thought of them and how they handled the situation and then see if you want that for yourself. It may be that they had great support or that they were sidelined for being preoccupied.
Whatever you decide, it is important to have support of people around you. That does not need to be your colleagues, and perhaps it's better overall if it isn't, but it needs to be someone that you trust and has your best interests at heart.
You might also like...