Quiz: How Much Do You Know About Your Rights?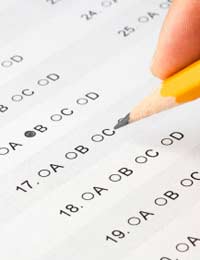 When you separate from a long-term partner there is so much to think about.
Not only do you have to come to terms with the break-up and the mixed emotions, but also the practical implications.
Although you may still be in a state of shock or denial it is important that you understand your rights.
You need to start thinking about your future and making sure that you receive the assets and financial support that you are entitled to.
Take our quiz to find out how much you know:
When could you be entitled to spousal support?
a. I deserve it after what I've been through
b. When I want to maintain the lifestyle I had with my partner
c. When you have given up your career to raise children
How is child support awarded?
a. It's whatever my partner thinks they can afford
b. The CSA will get as much as I need
c. It's worked out as a percentage of my ex's net income for each child
Can your partner sell the family home without your permission?
a. Yes, if I'm not living in it any more
b. As long as my name isn't on the deeds they can
c. Not if we are married or the home is jointly owned
Are you entitled to any of your partner's pension?
a. No, it's all in their name
b. Yes, they have to split it with me
c. I might be but it is a tricky one and I need to consult a lawyer
Who is responsible for any outstanding debts?
a. They racked it up so it's their responsibility
b. I'm not responsible for anything in their name
c. You will still be liable for anything that was taken out jointly
Mostly As
Unfortunately, you can't just split the money the way you would like to. There are laws in place that try to make it as fair as possible. However, your lack of understanding also means that there will be things that you can benefit from so take time to find out what the reality is.
Mostly Bs
Some of what you think is verging on right but these situations are never as black and white as you would like them to be. If you take a naïve approach to the situation then it is only going to come back and bite you further down the line so make sure you understand the technicalities.
Mostly Cs
Well done, you are clued up about your rights and are aware what you are entitled to. Don't try to manage it all by yourself though. It is an emotional time and an objective lawyer will help put your knowledge into practice.
Yes, you hope it would never get to this point but it has so you need to deal with it. Make sure you understand the law and what you are entitled to. Try not to use the division as a way of seeking revenge but be practical and pragmatic about splitting assets and debts.
You might also like...