Understanding the Stages of Acceptance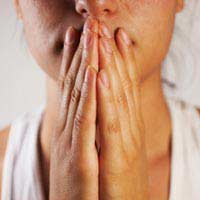 Although it won't necessarily help you to heal any faster, understanding the different stages of your likely emotions following recent reparation can certainly offer some comfort.
For many people going through a recent separation, the strength of the various feelings can be so very powerful that it can be almost impossible to appreciate that you will stop feeling like that at some point in the future. Each feeling is so all-encompassing that it is hard to imagine that the current feeling will be replaced by another.
A large factor in being able to come out of a separation as a well-balanced, positive person lies in understanding that 'this too shall pass'. It is imperative that the recently separated person is able to 'live through' each of the stages in order to successfully progress to the next stage. This is infinitely more likely to be a smoother path if there is plenty of support – that can be paid support through a private counsellor, an NHS counsellor and/or good friends and family. Many people also find it helpful to have an additional yet private source of support too, whether that's writing a diary, an anonymous blog, or painting.
Don't try to rush each feeling in the thought that you will heal quicker. Be positive and work through your feelings without too much wallowing or self-pity – even though some is fine! Through all these stages, be kind to yourself. Eat good food, take regular exercise and try to take care of your appearance as it all helps to keep you feeling positive about yourself and your self-image.
Shock
Most people's initial reaction to a separation is shock. Even if they have been the instigator in the separation, there can be a feeling of 'I didn't think this would happen to me'. If you partner instigated the separation and it has come as a complete surprise to you, this stage can be even more potent. Allow time to feel the shock and do not be cross with yourself for 'not seeing it coming'.
Disbelief
Once the initial shock has subsided, many people find that they almost can't believe it's happened. They think their partner will come back, and often have dreams where they're still together, then wake up and the pain can hit all over again.
Anger & Revenge
This is a very necessary stage but it can be very damaging if you do not have good support around you. The feelings of anger often surface when the person who has been left realises that the other person is not going to come back and it forces them to see the person they loved in a different light. This can also be connected to financial loss – if the family home has to be sold or if an expensive affair comes to light – and they want to get some sort of revenge. Although it may be amusing to read stories about women who stitched prawns into the hems of their ex-partner's curtains, this isn't really dignified behaviour and it keeps the person 'locked' into a negative way of thinking.
Tell your support network how you're feeling and make sure they stop you from doing anything silly. This includes rambling emails or drunken phone calls.
Sadness
Although this stage often never really ends, after all, the end of a relationship that was good is sad, it is an important stage to reach in order to gain acceptance. There is nothing wrong with feeling sad that your relationship has ended. Talk about how you feel and what you are sad about – is it the end of your shared goals, the plans you had for the future or your changed financial situation? – and see if there are ways to turn these details more in your favour in order to gain a sense of empowerment.
Acceptance
The Holy Grail! It will come if you allow yourself time to feel and heal. It does not mean that you will be happy about what has happened, especially if you did not want the separation, but it at least means that you are able to move forward towards the next chapter of your life.
You might also like...