What is a Legal Separation?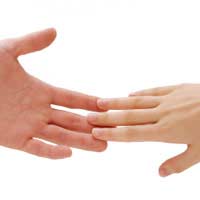 In England and Wales all that is required for a legal separation is that both partners live apart. The courts don't need to get involved. In fact it can even be possible to be legally separated if you share the same house but have separate living arrangements. However there are ways to formalise the arrangement and put processes in place to deal with areas such as the division of assets or child custody. Legal separation can be a preliminary step on the way to divorce or an end in itself, depending on your personal priorities and beliefs.
How does it work?
When two partners decide to separate one of them should move out of the family home, although it is possible to continue to share the family home if you can demonstrate that you eat and sleep separately. This is enough for you to be considered as separate by authorities for tax and benefits. In many cases it will be possible to make amicable and informal arrangements for the division of assets and debts and child custody. However to ensure the rights and responsibilities of both parties you may want to consider a deed of separation.
What is a deed of separation?
A deed of separation is a formal, legal document which records any agreements you make in relation to money, property, child custody, child support or spousal support. Each partner would be advised to see a lawyer and get their input before signing up to such a document. It may discuss such topics as who will stay in the family home, how often each partner will see their child or even who gets to keep the family pet. Once both parties have agreed to the content it will be drawn up by a solicitor.
Although the agreements in a deed of separation set a precedent for how matters might be negotiated during a divorce they are not necessarily enforceable. However it is important not to agree to anything in a deed of separation that you would not want to adhere to in a divorce, for example continuing mortgage payments on the family home after you have moved out. If both partners received legal advice at the time the deed was drawn up then courts are very reluctant to overthrow any financial arrangements made in a deed when considering matters for a divorce.
Who can benefit?
Anyone who wants to ensure that both partners get a fair deal can benefit from a deed of separation. It is also helpful for the rights of any children involved
Why choose legal separation rather than divorce?
It may be that you have religious beliefs which do not countenance divorce. A legal separation enables you to lead a separate life from your spouse without taking the step of divorce.
Both parties may not be ready to face divorce, there may still be some doubts in one or both minds and a legal separation acts as a step on the way, allowing breathing space before taking the very final option of divorce.
What is a judicial separation?
Now quite uncommon, a judicial separation provides a legal alternative for anyone whose religion prohibits divorce. A court order is granted outlining financial arrangements and aspects of child custody. The court can enforce these arrangements as with a divorce. However you are not free to marry again under a judicial separation as you would be with a divorce.
You might also like...
Hi. I have recently separated from ex partner. The house that we both live in is in my name both land Registry and mortgage. When we bought the house we both put in an equal amount for the deposit. This was not written up legally. We originally decided on a figure so that I could buy out his share of the property which he is now saying is not enough. I have had the house valued and he is trying to say I have fixed that price so I will benefit. I am at a loss as to what are my rights and can he legally force me to sell the house although I have the funds in place to buy him out
Fiona Braybrooke
- 31-Jul-20 @ 10:38 AM