Living Requirements Once You Have Separated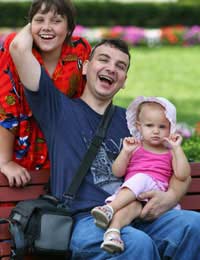 With a breakup, when you're searching for somewhere to live, many factors can influence the type of place you need. It's better to take a little while to reflect and make the right decision, rather than panic, jump in and find yourself stuck somewhere for at least six months.
How Many People?
If you're the only person you have to look after, then you have a wide range of options. If you have the money, or the ability to obtain a mortgage, you could either buy or rent. But don't go for somewhere big - at most somewhere with two bedrooms should be quite adequate. Unless you especially want a lot of privacy and a garden, a flat should be ample for your needs. If you miss company, consider sharing a house or flat with someone. It lowers your monthly expenses, and with a good roommate you can form a lasting friendship.
The problem becomes a lot more complex if you have children with you. At the very least you'll need a place with two bedrooms, and quite possibly more, depending on the age and sex of the children.
That often means a house, and although both renting and buying are options, if you're now a single mother, realistically you might be limited to renting - and house rental prices aren't cheap. The chances of being able to immediately rent a council property are virtually non-existent (although in some emergency cases it might be possible). That means a private rental, and you'll initially need not only the first month's rent, but also a deposit (which is usually equal to a month's rent). If a house costs at least £650 to rent, that can be a hefty outlay at a time when finances are tight.
With children, where possible you'll want to stay in the same area, to make the upheaval as small as possible, and let them continue attending the same schools and keep the same friends. It will still be traumatic for them - as it will be for you, too - but do everything you can to minimise that.
Shelters
They're not an option people would willingly choose, but where there are no alternatives, shelters can offer somewhere to live, at least while you organise something more permanent. So, too, can boarding and rooming houses and bed and breakfast places, although they do cost money. However, as short-term solutions, they're applicable for some.
Finding Rental Property
Many local estate agents have rental properties, both houses and flats, on their books, and quick visits to several of them will give you an idea of the general price range, as well as the areas.
You should also check the notice boards in newsagents and supermarkets. Private owners often advertise places for rent there, and you can also find housemates wanted ads (another good source for those can be local health food shops). Those operating privately sometimes charge lower rents and can be better landlords, too.
Bear in mind that most rentals involve a lease of at least six months, and if you decide to move near the end of the time, you'll have to give notice. So before you move in, make sure it's the right place for you - and your children, if you have any.
Fathers
If you're a father who's moving out of the family home, you'll want somewhere the kids can stay with you when you have access. Keep this in mind when looking for a place. You might not need three bedrooms (one of the kids can sleep on the couch, for example, and it could be an adventure), but you will need two.
Furniture
You might well be able to move furniture and even some appliances from your old place, but if not, you might consider charity shops for furniture, at least for a quick fix, or possibly place a want ad on Freecycle, where you'll get hand-me-downs, but they won't cost you anything - although you'll probably have to pick everything up yourself.
You might also like...
My husband want to sell our house but i don't agree with him to sell house what can ido in legal action. Do i have any right to stop him.
Seeme
- 25-Apr-18 @ 7:15 PM