Whether to Rent Or Buy When a Relationship Ends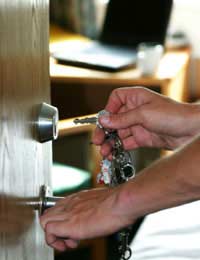 When you separate from your partner, and you know it's going to be final, the first thing you need is somewhere to live. Staying with family or friends is fine in the very short-term, but you have to sort something more permanent out quickly.
That leaves the question as to whether you're better off renting somewhere while you review your options or jumping in and buying a house or a flat. It's possible, of course, that you might not have an immediate choice. If your money is tied up in a jointly-owned property with your partner, then the chances are you won't be able to obtain a mortgage, anyway.
Once the sale has gone through, however, and you have money in the bank, it can be a very different picture. At that point, which is better, renting or buying?
There are pros and cons to both. A lot depends on what you want from life at the time. If you're settled in the area and have no plans to leave in the near future, buying can be a good option, especially as house prices in many areas show no sign of declining. However, if you're not sure where you'll end up, and a move is on the cards, then renting will make your life much easier. Your capital won't be tied up, you won't be waiting and hoping anxiously for your property to sell and you'll have far more flexibility.
Renting
There are those who point out that with rent your money is going up in smoke, as you have nothing to show for it at the end. It's true that you have no equity in the property, but you still have a place to live for as long as you pay your rent (other things being equal). If you don't pay your mortgage you'll also end up out on the street with nothing to show for it when your home is repossessed.
One great advantage to renting is that you don't have to take care of any of the problems that arise. If your toilet leaks or the washing machine doesn't work, you simply call the landlord. Over the course of a few years that could represent a significant savings in repair bills, especially if appliances or even a boiler need to be replaced.
You might not even have to bother with the garden – if you even have one (for some people, though, this could be a disadvantage). Often the landlord will contract with a service to look after the garden in the property, so you have the advantage of the space but none of the work.
Buying
A house represents a huge investment, but it's one that should accumulate in value. As long as you keep up your mortgage payments, no one can make you leave it; there's security in ownership and a pride of possession you don't have with a rental property. When you do eventually want to sell, you should make a good profit on it that you can invest in another property.
You can make what you want of the place, remodel and refurbish to your heart's content without having to have someone else's approval (except planning permission, depending on your aims, of course), and decorate the place as you wish.
There are many who love gardening and want to be able to spend time growing things. A house of your own offers that, as well as a safe, secure place for children to play.
In other words, there are pluses and minuses on both sides. Ultimately you have to decide what's right for your life. But now you can make a more informed choice.
You might also like...
Where will I find the best legal advise? Could you recommend any companies?
Matt
- 30-Jul-17 @ 6:11 PM