Checklist: The Emotional Stages Following Separation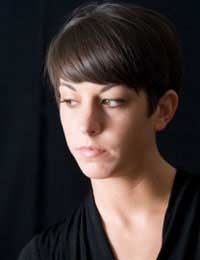 When you separate from your partner you are likely to go through a range of emotional stages. Even if you initiated the separation or know it is the right thing to do, you will still experience conflicting emotions that can be difficult to deal with. Knowing and understanding the stages that you will go through can help you accept and address them. These emotions are a normal and healthy part of separation but you need to make sure you work through them so you can move on.
Being in Denial
When people first separate there is usually a sense of denial. This often begins before the separation even takes place when you are denying yourself that the relationship is in trouble. It is natural to try and convince yourself that everything will work out or that you will eventually get back together again. This is a way to protect yourself from hurt.
Controlling the Anger
Once the reality hits you and you realise that there is no going back it is natural to feel angry. You may be angry at your partner but also yourself for letting this situation happen. Anger can be a very destructive emotion if you don't handle it carefully though so it is important that you channel it constructively.
Feeling Guilty
Guilt is a wearing emotion to experience as there often feels like no way out. You may feel guilty for hurting your partner, disappointing your parents or taking a child away from their parent. There is no point getting stuck on what you could have done differently. Instead you need to focus on the future, learn from your actions and make the best of your new reality.
Facing your Fears
Facing the world alone can be a scary prospect and without the support of a partner it is only natural to be fearful. Remember that what doesn't kill you makes you stronger and you will learn to cope. Instead of hiding away, embrace your fear and face it head on by getting back out there and pushing your boundaries.
Acknowledging Grief
There can often be a period of mourning when a relationship comes to an end. Even if you wanted it to end you can still feel a great sense of loss. Often it is not for what you have actually lost but all those hopes and dreams that never materialised. You need to acknowledge your grief and deal with it before you will be able to take the next step.
Acceptance - the Final Emotion
You need to experience and face these emotional stages before you can be ready to move on. Once you have dealt with the past – which can take some time – then you will be much calmer and ready to accept your new life. It may not be what the way you wanted but this is where you are now, and you can start focusing on your future.
It is natural to find yourself bouncing between these emotional stages and feeling angry one day and full of grief the next. It is your mind's way of exorcising the past and preparing for the future. It is important to acknowledge and deal with your emotions so that they don't consume you. Finally you will reach a place of acceptance and be ready to embrace your new life.
You might also like...