Hosting Parties When Recently Separated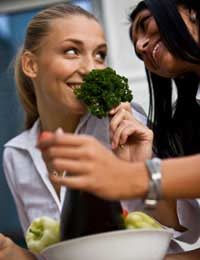 With many people finding that once the initial most painful part of their recent separation is starting to subside they are able to enjoy a new lease of life, it is understandable that your thoughts might be turning towards hosting a party as a single person.
A welcome side-effect of being separated is that you are now able to please yourself; if your ex preferred to not invite people into your home or did not like to meet new people, you might be craving a bit of time to share your home and extend a bit of hospitality – on your own terms.
Hosting a party as a recently separated person is certainly a brave thing to do, but it's also a very welcome invitation for many of your guests. People love to be invited to a party, especially one which has been carefully organised to appeal to the guests, rather than just the whim of the host, so think about the atmosphere you will create and who you will invite.
The Guest List
You're probably not going to want to be the only single person in a room full of pairs, so this is a perfect opportunity to get a really interesting mix of people, regardless of their relationship status. Couples can easily get into a rut of only inviting other couples, or at least always having 'plus ones', but by thinking a little differently about who there is in your wider social circle that you might like to get to know better, you can have some wonderful experiences.
It might be that the person in your department who shares your love of Thai food would love an invitation to a supper party, or perhaps a single mum from your choir would be the perfect person to join your mulled wine and mince pie evening? An invitation doesn't have to be about a full three course meal that's stressful for all concerned, a party can be whatever you make of it.
How to Make the Invitation
Much as the evening itself doesn't have to be formal, unless you want it to be (people do love to get dressed up and have somewhere interesting to go after all!) the invitations don't have to be a big deal either. The rule of thumb with hosting parties when you're recently separated is to do whatever you're comfortable with, so that could just as easily be sending handwritten cards to a soiree as a casual mention after work that your favourite colleagues are invited to share a big pot of stew.
Preparing for the Party
Assuming you've only invited people you like or want to get to know better to an evening that you're comfortable hosting, preparing for the party need only be positive. Give yourself time to get the house looking welcoming, buy whatever provisions are needed (online shopping is a godsend!) and to get yourself ready. Choose an outfit you feel good in and that is appropriate to the type of event. If possible, rope in a supportive friend to arrive early and help pour drinks or sort out the music. Be careful not to be too keen when people arrive as it puts people on edge – if someone offers to help in the kitchen say yes as it helps to make for a relaxed atmosphere. In the same vein, don't worry if something goes wrong, how you handle it will have far more impact on the night that the problem itself. Just enjoy yourself – but don't drink too much and end up complaining about your ex or no one will want to come to your next party!
You might also like...