Finding Acceptance When Divorce Wasn't Your Choice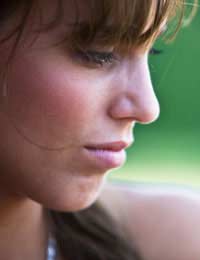 Divorce is never pleasant. It is a difficult experience for everyone involved and may bring with it many negative emotions as well as emotional pain. For a partner whose choice it was however it can also offer positive options with thoughts of freedom and new opportunities. What if it was not your choice though and you are unwilling to let go of your marriage? You are dealing with a kind of bereavement and need to take time to process the various stages of grief. This takes patience and means that you need to be accepting of yourself.
Five stages of grief
According to Elisabeth Kubler Ross there are five stages to the grief process. These do not necessarily take place in a particular order. Everyone is unique and will have their own response to grief. You may experience several stages at once or move rapidly between them or you may become stuck in one stage. There are no rights or wrongs and it is almost always healthy no matter your particular experience. It can simply help to understand what you are going through so that you can be patient and gentle with yourself and ask for the understanding of those close to you.
Denial
Often the first stage of grief, denial means that you simply cannot or will not deal with the situation. This may well have been your first reaction on hearing your partner's wish for a divorce. You may have continued to feel denial throughout much of the process; it is a way of protecting yourself from addressing the real problems and difficulties of your situation. However the divorce is now real and so it is impossible for you to deny it any more. This may be very painful and you may like to look for help and support with this by seeing a counsellor or therapist.
Anger
Anger is a very natural human emotion. We are often told to suppress our anger but actually it can be healthy if it is channelled into positive areas such as exercise or painting. Anger may turn inwards into self-loathing "It's all my fault" or outwards towards your ex-partner "It's all their fault". Try to find healthy channels for your anger but be sure to express it and not let it fester.
Bargaining
Bargaining occurs when you still have some hope of averting the situation. You may plead with your ex-partner and offer to change in a vain attempt to win them back. Again it is a very natural human reaction, even though it is unlikely to succeed. You need to be able to learn to let some hopes go and to free yourself as well as your partner.
Depression
This is a very difficult stage. It is when you admit defeat and yet do not feel that you have the resources to be able to overcome it. You may withdraw from family and friends and lose all interest in your normal activities. It is natural to want to retreat to lick your wounds, in fact it is healthy and this is when you will fully feel the sadness and reality of your loss. It is important that you work towards finding a way past this stage
Acceptance
This is the point when you may still feel some pain and hurt but you are able to feel some detachment from the situation and are able to see a way forward from it. By taking the time and space to work through the other stages you should naturally come to this point. Don't place any expectations on yourself as to how long it should take you to reach acceptance. Everyone is unique. For some people it will take months, for others years. It is important that you don't put yourself under the pressure of comparing yourself with other people.
If you do feel that you have become stuck in any stage then speak to your GP or consider finding a counsellor or therapist.
You might also like...