How an Evening Class Helped Me Get Over My Separation: Case Study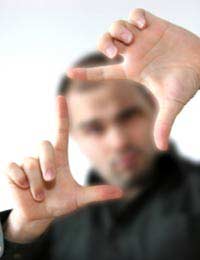 John Toynbee and his wife simply ran out of steam and separated. "There was nobody else, we just fell out of love." After six years together they took a mutual decision to part. "It still hurt though, all that time and effort that I'd invested. Not to feel loved anymore was horrible." John moved out of the family home and rented a small flat. It was a big adjustment to make and John especially missed his young daughter, Hailey.
Drowning sorrows
Not normally a drinker John admits that he turned to the bottle for solace. "I was in the pub most nights, even when I couldn't persuade friends to come with me. It became my outlet." Not being able to see his daughter regularly was a big problem for John and he began going to the pub 4 or 5 nights a week. Soon it began to take its toll. He found it hard to get up for work in the mornings and seemed to suffer from the constant side effects of a hangover.
Friends tried to advise them that this was not the best way for him to be if he wanted to see his daughter. He wouldn't listen to his friends though and continued drinking almost every night of the week. He even neglected eating as he was so wrapped up with his beer and spirits.
Things came to a head when John became ill and his GP advised him to cut down the drinking and eat a more nutritional diet. "I knew it made sense but didn't know how to start."
Photography
It was then that one of his friends suggested John sign up for a photography evening class. John had bought a digital camera a while back and had always enjoyed dabbling with taking photos of family and friends. John was reluctant but agreed to go with his friend. "It would be one night that I wasn't in the pub."
From the first week John was hooked. He enjoyed learning about the technology but above all he enjoyed the projects that they were set. "We had to do a project on local nature and I found myself out in the park for the first time in months, looking at the trees and flowers and people enjoying themselves." John's work was entered into a local competition and won a prize. This gave him the confidence to find out about setting up a website. Soon his hobby was taking up a lot of his time and his drinking greatly reduced.
"I had something to look forward to, instead of dwelling on all the problems of our split."
New friendships
John got to know several of the people on his course and they decided to set up a photography club. They meet regularly and go out on expeditions photographing particular areas or subjects. "I'm getting quite into portraiture and have made quite a few studies. I'm doing a friend's wedding in a few weeks. I don't even mind that it's a wedding, I can be around that now as I feel I've moved on in my own life." John has worked out a schedule with his wife for when he can see Hailey and feels more positive overall. "Photography has definitely given me focus and I would recommend an evening class or hobby to anyone. There's more to life than drowning your sorrows."
You might also like...