I Felt Sad Even Though Separation Was My Choice: Case Study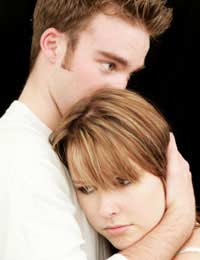 Separation is difficult for everybody involved, even if you're the person that has instigated the split. Although it may be more difficult to gain sympathy if you are seen as the 'bad guy', it doesn't mean that you don't have your own emotional issues to come to term with.
For Julie Pringle, 39, for Cambridge, the end of her marriage to her childhood sweetheart shocked her friends and family. Having been married for fifteen years and together for twenty, Julie and her husband Dave had two young children.
Julie told us how the split came about and the problems she faced with mutual friends blaming her for the break up. She said, "My husband and I had not really been getting on for a while – we never had major arguments but I just had this nagging feeling that I hadn't really experienced life. We'd got together so young, while we were still in the sixth form, and I felt as though there were things I wanted to do with my life that Dave really wasn't interested in. For a couple of years before we split up I tried to see if there was a way of incorporating my dreams into our life together, by suggesting we go on a scuba diving holiday or spend time learning a new hobby, but Dave seemed more content with life as it was."
Only One Person Wanted Change
Eventually, this difference of opinion in how their daily life should be drove them apart. Julie wanted to experience life outside their home town but Dave didn't. She continued, "It's the classic itchy feet issue I suppose. I loved being a wife and a mum to our two daughters but it wasn't enough for me, as bad as that sounds. I didn't want to just be mum – I know I'm a good mum and I am more than proud of how wonderfully polite and interesting my daughters are – but I'm a firm believer that daughters need a strong role model in their mum, rather than just seeing someone who cooks and cleans."
After signing up to take part in a sponsored charity cycle ride in the Brecon Beacons, Julie started to get involved with a new group of friends. She would train three times a week, taking her daughters on a long bike ride at weekends too to help increase her fitness. Julie said, "I felt myself really come alive. I was part of a group of women who were all keen to do something more, to help people and help themselves at the same time. I knew that I didn't want to just spend my evenings watching telly; I wanted to take classes and travel and broaden my mind."
Making a Difficult Choice
She continued, "I told Dave how I felt and said that I hoped he would support me and that we could do stuff together – I made it clear that I didn't want to lose him – but he wasn't interested and couldn't understand why I was rocking the boat. I knew then that nothing would change and I could either leave and deal with the consequences or stay in this unfulfilled situation for ever. I chose to leave, which was one of the hardest things I've ever done."
Although Julie planned to leave the family home and set herself up in a small rented flat in the same town, Dave decided it would be better for the girls if he moved out instead. Family and friends felt as though Julie was being very selfish, especially it was Dave that moved out, so she found herself being blanked in the town.
Julie said, "It took a long time for people to be friendly again. My parents were more supportive of course, but they too felt that I should have just got on with it. Dave's parents were very cross with me and still won't say hello if I see them in town. I know I wouldn't get any sympathy, but they don't understand that it's been really hard for me too. I do love Dave and I thought we'd be together for ever, but I see it as he wasn't prepared to let me flourish, so I had to leave."
You might also like...