How Financial Planning Can Help For the Future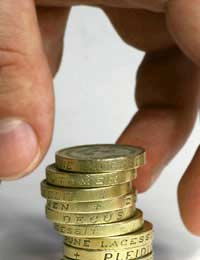 Financial planning might be the very last thing on your mind after a breakup – simply keeping your head above water financially can take all your time and effort. But it's something you really need to consider. Eventually you'll need money for things like a daughter's wedding (and they don't come cheap!), helping your children pay for university, or even something we all desire, a comfortable retirement. All of those things take planning.
Why Plan?
Money doesn't grow by accident or of its own accord. You have to make a concerted effort to be sure it's there, unless you've been born into a wealthy family. Even if you make a good salary, you need to take steps to be sure you retain as much as possible, rather than lose it all to taxes. Saving is fine, and we should all do it, but to accumulate more wealth, you need to plan and invest.
Financial planning is a specialised profession. The practitioners are highly rained and well qualified to advise you, whatever your situation. To ensure the greatest safety and the best returns, it's not something you should attempt alone. Speak to someone who properly understands what you can do to ensure a good return for your investments – as well as the full range of investments available, and what will work best in your specific situation.
Who Needs Financial Planning?
In a nutshell, everyone needs financial planning. It might sound as if it belongs in the province of the wealthy, but to make the most of the money you'll earn and what you own, financial planning is vital. You might not have a huge amount, but you can still make it work effectively for you.
Risk Tolerance
The concept of risk tolerance is one of the most important in financial planning. Boiled down to its essence, it addresses the question of how much you can afford to risk, or not to have readily available to you – in other words, how much you can invest.
The factors involved are how much you earn, your age, what assets you own and what you're likely to make in the future. These all influence what you can afford to invest, for how long, and the types of investments you should be making. It's a given that those investments with more risk can bring a greater return; but where there's risk, there's also the possibility of loss, and it's well worth remembering that.
Planning For Your Children
Those with children know that they're our greatest asset, and we all want them to make the most of themselves. We want to be able to give them a good start in life. By planning your finances, you can help ensure that there is money there for them when they need it. Even if it's not a lot, simply being able to help is a wonderful feeling.
That even extends beyond the grave. To be sure, none of us wants to think about dying, but it's certain that we all will sooner or later. There probably won't be any major inheritance tax due on your estate, but making sure you leave as much as possible to your survivors is doing them a favour.
You might also like...
I'm really surprised how sites, including this, when describing situations -in articles, etc- almost always take for granted that the "aggressor" or the pepetrator of any kind of abusive behaviour, or the creator of any negative situation in the couple is THE MAN. It is certainly not so.
BlackJack
- 21-Aug-17 @ 11:55 PM
I am 68 years old and thinking about separating, my worry is financial, we have our own home, husband has 4 pensions incl state pension, with my small pension we have around 2000.00 per month.How would I stand in this case?
Poppy
- 30-Jul-15 @ 10:36 PM