Social Activities to Meet the Opposite Sex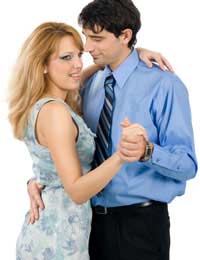 When you're finally ready to dip your toes back into the waters of meeting people of the opposite sex, the first question that might occur is – how do I do it? After a relationship the idea of going back to pubs and clubs for company might not appeal in the least.
You might also feel uncomfortable with the idea of simply asking someone out on a date. That's understandable. It can be much easier if you're just one of a group with others. That can offer the chance to chat to others, and – maybe – strike up a friendship with someone from the opposite sex, talking and possibly reaching the point where a date can seem like a natural thing.
What Kind Of Activities?
There are so many kinds of social activities where you can meet people of the other sex that listing them all is impossible. Consider your interests. Do you like sports? Books? Music? Movies? They all offer possibilities. Sports clubs, book clubs, movie societies, even concerts are places people get together. If you like walking, there are almost certainly ramblers' groups in your area.
All you have to do is find the motivation to discover them, and it doesn't take a lot of work. The chances are that the local library can point you in the right direction in most cases.
Clubs
A club around an interest has added attractions. You might meet someone of the opposite sex, but you also develop a social circle that shares at least one of your interests (in the long term that can be even more important). On top of that, you have the opportunity to really develop that interest, something you might have ignored or put in the background during your relationship, so it becomes another way to reclaim your self.
Although not exactly a club, taking dance lessons can be a great way to meet potential dates. Dancing has become incredibly popular again, and you'll be paired off with partners of the opposite sex. Not only will you develop or sharpen your skill, you'll gain confidence – and if you decide to go out dancing as a single, you won't need to be a wallflower – and a good dancer always impresses the opposite sex.
Education
Evening classes are a excellent place to meet people. But choose wisely – make it something you want to learn more about. Don't sign up for a class simply because it might be a topic to interest the opposite sex. You'll end up bored and grumpy, which won't help at all. Go for something that genuinely interests you. If nothing out, you'll get more education out of it!
Church Groups
If you go to church – or mosque or temple – regularly, there will almost certainly be different kinds of social groups associated with it. They'll make you feel very welcome if you're part of the congregation, and if you're a newcomer, the reaction will be exactly the same. You'll have the sense of religion and community in common with the others, which can make for a good starting point.
In most instances, the activities above are either free or at a small cost. Consider whatever money you pay to be an investment in your future, even if no dates come out of it immediately. The things you gain – friends and skills – will leave you in a much better place.
You might also like...
It's best to look to your own field of interests, or even potential interests. If you like books, join a book club, for example. If nothing else, you'll read some good books and meet like-minded people, even if you don't find romance. The old adage that you never find when you're looking is all too often true, so the best thing is to go for what you want and simply let the rest happen when it happens.
Michael W.
- 23-Jun-12 @ 6:40 AM