Ten Point Plan to Moving On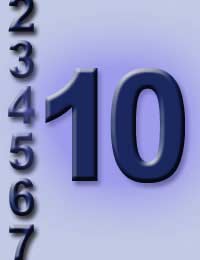 If you have just separated from your partner then it can seem like you will never get over it. Follow our 10 point checklist to start moving on from the relationship and focusing on the future.
1. Give yourself time to grieve
Whether you finished your relationship or your partner did, you will be left with a sense of loss for all your hopes you had for the future or your relationship. Give yourself time to get this out of your system
2. Indulge yourself
If want to stay in bed all day or feel like eating a whole tub of ice cream, then do so. If you force yourself to move on before you are ready then you are much more likely to sink back into a depression.
3. Work through your emotions
You are likely to experience a whole range of emotions from loss to loneliness, anger, fear and sadness. You need to work through these emotions before you can be ready to move on.
4. Cut contact with your Ex
Wipe his number off your phone, stop hanging in places he might go and stop any contact with him. Now you have worked through your emotions there is no point taking a step backwards by seeing your ex again. It is onwards and upwards.
5. Spend time on your own
When you have been part of a couple it can feel scary to spend time on your own. Get used to enjoying your own company and rediscovering yourself.
6. Build your confidence
It is easy to take a confidence knock when you come out of a relationship so now is the time to build it back up. Whether you want to lose weight, learn a new skill or overhaul your wardrobe, get started!
7. Have some fun
Enough moping – it's time to get out and have some fun. Call your friends, get dressed up and go out and dance the night away.
8. Challenge yourself
Now you are beginning to move on with your life it is time to challenge yourself. Think of something you always wanted to do when you were in a relationship but never could. Or choose something you've always dreamed of and push yourself to do it.
9. Meet new people
Now you are feeling more confident it is time to get out and meet some new people. Join a club, start a class or get friends to introduce you to new people. Don't focus all your attention on meeting a new man, but widen your social circle so you naturally are introduced to more.
10. Focus on the future
Now is the time to look towards the future, not the past. Decide what you want out of life and focus on getting it. Set yourself goals and start making steps towards achieving them and building the life that you want.
Take your time, indulge your emotions and make sure you are ready to move on. Once you have made that first step start focusing on the future and what you want out of your life rather than looking backwards.
You might also like...