The New Rules of Dating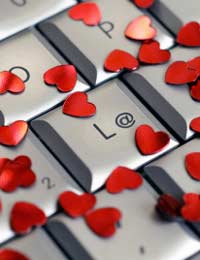 If you have been in a relationship for a while then stepping onto the dating scene again can seem like a whole new world. In recent years the way people meet and date has changed, mainly due to the addition of new technology. While you can still meet people the traditional ways through friends or work, it can be a fun experience to try some of the new-fangled methods too.
How Has Dating Changed?
There are too main reasons why the dating scene has changed. One is the introduction of new technology and the other is people's lack of time and decision to approach dating like business. Rather than taking the time to go on a number of dates to get to know people, these new methods jump straight in so you find out a lot about someone before they even buy you your first drink.
Speed Dating
Speed dating allows you to squeeze a lot of dates into an evening without anyone being offended! They are organised events when you get a few minutes to talk to each member of the opposite sex and decide if you would like to see more of them. They are fun and social events, often tailored to specific ages or careers but not always the best way to find Mr Right.
Online Dating Agencies
In the same way that traditional dating agencies introduce you to suitable matches, online agencies do the same. You set up your profile and picture and then depending on the site, either choose who to contact or are recommended to people that you might like. It is a good way of finding out about people without the time investment and can make you feel more comfortable when you finally do meet.
Social Networking Sites
Social networking sites aren't just for teenagers and can be a great way to catch up with old friends and make new ones. They are more informal and less regulated than a dating agency. You set yourself up a profile on the Internet with as much information about yourself as you want and then choose who to talk to.
How to Date Safely
Like in any dating situation, you have to be careful about how much information you give out. People online are not always who they say they are so even if you feel you know them, be cautious when you are arranging to meet. Listen to your instinct and if something doesn't feel right then it probably isn't. Choose reputable dating agencies and speed dating services and make some checks before parting with your money.
Although the final goal is to find a new partner, dating should also be enjoyable. The new rules of dating may seem a bit alien to you but try to embrace them and use them to your advantage. You do need to be careful when meeting people online but it allows you to get to know them without the pressure of a face to face meeting. Try out a few different options and find the one that is right for you.
You might also like...