How to Return to Your Maiden Name on Separation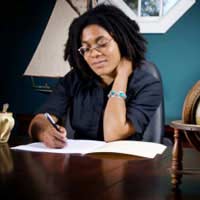 Following a separation you may well decide that you no longer want to carry your husband's name. There may be factors to consider, such as whether you want to continue to have the same surname as your children. For many people this is a reason for them to retain their husband's surname. For other women they want to keep their married name as that is how they have become known to family and friends. However on balance you may feel that you would like to revert to your maiden name. This is an important signal of your new-found freedom and can help you mark the start of a new and hopeful future.
Maiden name
Your maiden name is the name that you were born with, that you take from your parents. It is the name that is on your birth certificate. When you got married you may have stopped using your maiden name and taken your husband's surname instead.
Telling people of the change
In most cases it is enough to simply inform people that you want to use your maiden name. Tell friends and family and send letters to people such as your doctor or dentist. Make a list of everyone you feel should be informed, this could include your hairdresser, driving instructor, children's school or library. It is perfectly alright to do this and from that point on everyone should refer to you as Miss or Ms X rather than Mrs Y.
Dealing with the authorities
Simply telling people of the change will not satisfy authorities such as the passport office or most financial organisations however. You will need to provide documentary proof of your divorce in order to have your surname officially changed by these organisations. Evidence they may require includes a copy of your birth certificate, a copy of your marriage certificate, bills addressed to you under your married name and a copy of the decree absolute of your divorce.
It is inconvenient but necessary for you to gather these documents together so that you have them ready to present to the appropriate authorities. Most government departments will be satisfied with your marriage certificate and decree absolute. In some cases you will not need such documentation if you were known to the organisation before you married and they still have your maiden name on file. If you have only separated and have not yet divorced then you will need to use a deed poll to provide evidence to the authorities.
What is a deed poll?
In some cases financial organisations may not be satisfied with seeing the decree absolute for the divorce, or you may not be divorced. In this case you want to consider changing your name back to your maiden name by deed poll. There is a charge for this and you can currently change your name through the UK Deed Poll service for £34. This can be done online by following some simple steps and produces a formal document which you can use for evidence to organisations such as banks.
Will changing my name by deed poll affect my divorce?Changing your name by deed poll will not affect divorce proceedings. You will simply be addressed by your maiden name in all court documentation.
Can I change my children's names?
It is possible to use a deed poll to change the surname of your children so that it becomes the same as your maiden name. Or you could give them a double-barrelled name to reflect both your and your husband's surnames. You will need to get your husband's consent to this though – both parents must agree on any changes before a deed poll can be processed.
You might also like...
Split with the husband 3 yrs now I want go back 2 my maiden name.
Liz Griffin
- 3-Nov-19 @ 3:27 PM
I need to change back to my maiden name at a reasonable price. Seperated and don't want to use married name anymore. No children no banks no properties na simple
lucy
- 26-Jan-17 @ 7:57 PM