I Found it Difficult to Go Dating Again: A Case Study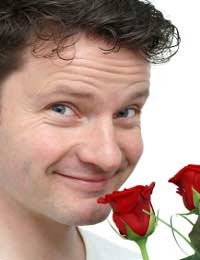 Charles, 37, separated from his partner of 12 years after he realised their relationship couldn't be repaired.
Charles now lives in a new city, away from his 6 year old son and 4 year old daughter. Although he knows that it was the right decision, he is finding it difficult to move on and start dating again.
"I never thought this would happen to me. I guess no-one does. I had been with my partner since my mid-20s and we were very happy for a while. Once we had the children though and she gave up work there was a lot more pressure on me and I was stressed and unhappy in my job.
"This had an impact on my home life and we were soon arguing constantly. I wanted it to work, I really did, but in the end our relationship had slipped away too far and we couldn't get it back. Leaving was the hardest thing I have ever done. It was a mutual decision but that didn't stop me being racked with guilt."
Moving On
"I changed jobs but that also meant I had to move cities. I am still only an hour away but when you are used to seeing your children's faces every morning, it might as well be 1000 hours. I have felt so many emotions and was depressed for a while but now feel that I have pulled myself back and am ready to move on."
Charles says that for him, part of moving on is to start dating again but that it is easier said than done. After being off the scene for so long he lacks confidence and also worries about how women will react to his situation.
Dating Again
"It has been a struggle to get out there again. To be honest, after twelve years in a relationship I wasn't quite sure where to start! Some friends at work took it upon themselves to take me out but it all felt very intimidating. I did have fun but never got around to approaching any women.
"Then someone suggested I try internet dating. It was all a very new idea for me and it has been great. Setting up a profile means that you can be open about your personal situation upfront without having to think about how to broach it. Plus, you can learn about the women too and pick people that you know you have things in common with – unlike in a bar."
Small Steps
"I have been on a few dates now and I am beginning to feel a lot more confident. None of them have turned into much but it is good to feel that I can do this. My children are still my priority and any woman in my life would need to understand that but I am beginning to realise that I can do both. When I first left my partner the future seemed quite hopeless, but now I am feeling much more positive and looking forward to enjoying life.
You might also like...