My Separation Led to a New Start: A Case Study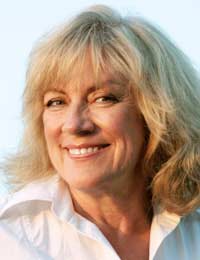 Joanne, 52, had been with her husband for thirty years when they divorced but says it was just the beginning of her brand new life.
"Like most of my friends back then I met my husband and got married fairly young. By the time I was 23 I had three children and was a full time mother and housewife. It was the life that I had always assumed I would have and for the most part I enjoyed it. I felt that I was good at looking after the children and liked making a nice home for my husband to come home to.
"My husband and I got on but had never really got to know each other properly before we got married. Children and responsibility came along so quickly that we didn't have much time as a couple. We didn't have that much in common to be honest but family life bound us as one."
Empty Nest
"I was contented with my life and enjoyed seeing my children grow up but when they all left home my husband and I were like too strangers in a big empty house. We had always had the children there to talk about but now we didn't seem to know what to say to each other. We made an effort to go out and enjoy new things together but realised that we didn't really have the same tastes in anything."
Eventually Joanne and her husband decided to separate. Although it was perfectly amicable it was her children who took it the hardest.
"For us it seemed like the logical thing to do. We didn't hate each other or want to hurt each other but we no longer had any reason to be together. My children took it hard but after a few years they have got used to it and can see that it was the best decision for us both."
A New Beginning
"As a housewife and mother I had never had a job but now I was single and alone I needed some money and had to find some work. I didn't fancy sitting in an office all day so thought about what my skills were. The only things that I knew how to do well were to organise a home and make other people's lives run smoothly so I decided to set up my own lifestyle management company.
"It was difficult at first but as soon as I got a few good clients they recommended me and I was soon having to turn down work. It feels great to be a businesswoman and being recognised for what I am doing outside of the home. For me, life has began at 50 and although I wouldn't change my children for the world, I do wish I had discovered this side of me sooner. Last month I took on an assistant because I am so busy and I am excited about the future and what this new me can achieve."
You might also like...