Looking to the Future After a Break-Up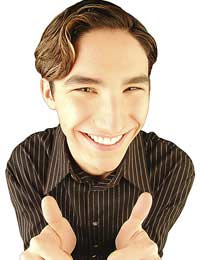 Separation and divorce are traumatic times, and it can be difficult to see a light at the end of the tunnel when you're in your darkest times. Even with an amicable break up, there are many instances when the future seems bleak, especially if the relationship has lasted a long time and there are children who aren't yet grown involved.
It's simplistic to just say that things will get better; when you're in the thick of it, it can be impossible to look ahead to brighter days. However, it's important, especially when things seem desperate, to envision a brighter future.
Things To Do
Where would you like to live? Be relatively realistic – a desert island might seem like a great escape, but you probably wouldn't last too long there. What kind of house would be your ideal, and where in the country – or perhaps you'd like to emigrate.
Imagine these things, decorate and furnish your dream home, make it a goal and write it all down. In years to come, when all the dust has settled and you're living your new life it might all seem silly and fanciful, but it creates a focus in your mind, something to work towards – and it doesn't matter if you achieve it or not.
Visualisation can be a powerful tool when you're down, helping you forge a path ahead from the present to a more satisfying future. Do the same with a person you'd like to be involved with when the time is right; list the qualities you want in someone. Be picky about things.
If you feel bad about yourself, look back at all the compliments you've ever received. Write them all down, too, and keep them close to you. Read them first thing in the morning and last thing at night; they'll help you feel better, not only about yourself, but about life.
Money can be a worry after a break up, especially in the early days. Creating a budget and forcing yourself to stick to it can help you feel more in control of the situation, and offers you the chance to work ahead. As things improve financially, you'll be able to put money aside for things like holidays and emergencies and even save for the long-term future.
Why It's Important To Look Ahead
At bleak times it can become difficult even to imagine anything beyond the present, and you can begin believing that the rest of your life will be like this, which is a good recipe for depression.
By allowing yourself look ahead and imagining things will improve, you can stop that before it starts. Some might consider it dreaming, but it's really just good therapy. Believing in the future is an excellent first step to achieving it.
Remember, too, that planning for that future is important. Creating a budget is good, but it's just a start. Look at jobs available, if you're thinking of changing careers or need to find employment. What about more education? Look into the options available, including funding. If you've moved somewhere temporarily and don't like it, start looking for somewhere else that's in your price range. These are all steps you can easily take to claim your own future.
You might also like...